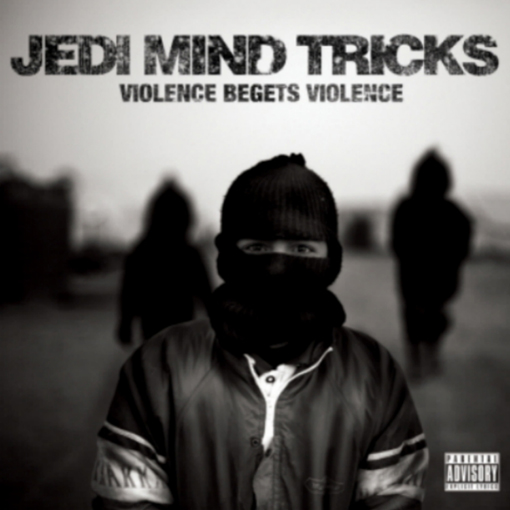 "For more than fifteen years, the name Jedi Mind Tricks has become synonymous with raw, gritty underground hip-hop. From their debut album, The Psycho-social, in 1996 to their seminal sophomore release, Violent By Design, to their musical expansion heard on Servants and Heaven, Kings in Hell, JMT has made an indelible impression on the independent music scene (with over 400K units sold) while arguably forging its own subgenre of rap. Led by the fiery vocals of controversial front man, Vinnie Paz (who also released a critically acclaimed solo-LP, Season Of The Assassin in 2010 which featured the underground smash "Street Wars" f/Clipse & Block McCloud and also guest apperances from Paul Wall, Freeway and Beanie Sigel), and his venerable rhyme partner, Jus Allah, the group has built one of the most critically-acclaimed and commercially-successful careers in independent music.
Though JMT rarely appears on Billboard charts, their success is most accurately measured in the passion and respect of their growing legions of hardcore fans who have packed JMT shows around the world from Boston to Bogota to Bucharest. JMT's music is defiant and their longevity is a testament to their blue-collar work ethic; born from the bloodlines of their hometown, Philadelphia, PA."
JMTs 'Violence Begets Violence' släpps den 25:e oktober via Vinnie Paz Enemy Soil på CD, vinyl och digitalt!