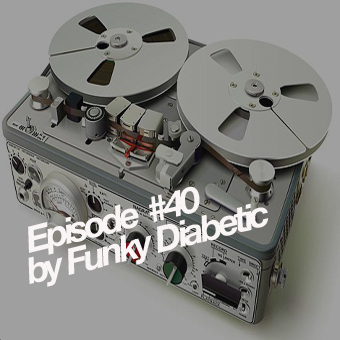 Podcast: Play in new window | Download (0.0KB) | Embed
Det är lätt att missa att x-fadern står i mitten när man tvingas spela in i "tyst-läge"! Shoutout till mig själv for keepin' it schhhh!
[01] Large Professor – 'Light Years'
[02] Neek The Exotic feat. Bumpy Knuckles & Satchel Page – 'Get the City Warm'
[03] PaceWon & Mr.Green – 'My God'
[04] Masta Ace & MF DOOM – 'Nineteen Seventy Something'
[05] Ozone Fukkaz – 'Given Numero Tres (Tänk på det)'
[06] Trinity feat. Janelle Collins – 'Sunshine'
[07] Homeboy Sandman – 'Mine All Mine'
[08] Jojo Pellegrino – 'Home'
[09] Señor Kaos – 'Communism 2012'
[10] Mayhem & Jerz feat. M-Dot, Chaundon & B.A.M. – 'City High Rises'
[11] Meyhem Lauren feat. AG Da Coroner & Action Bronson – 'Drug Lords'
[12] Sadat X – 'I Know This Game'
[13] M*A*S*K feat. Rhymefest – 'Make The Sound'
[14] Big Shug feat. Fat Joe & M.O.P. – 'Hardbody'
[15] Pause Beats feat. Kaimbr – 'Mo Pay'
[16] DJ Bazooka Joe feat. AZ & Styles P – 'Lion Men (BK2YO)'
[17] Lil Fame & Termanology are Fizzyology – 'Fizzyology'
Total running time: 47m 13s
—- —- —- —-
To subscribe, click on the "Click to subscribe to 1200MIX (audio)" icon on the right.
Get at us on: info@1200.nu