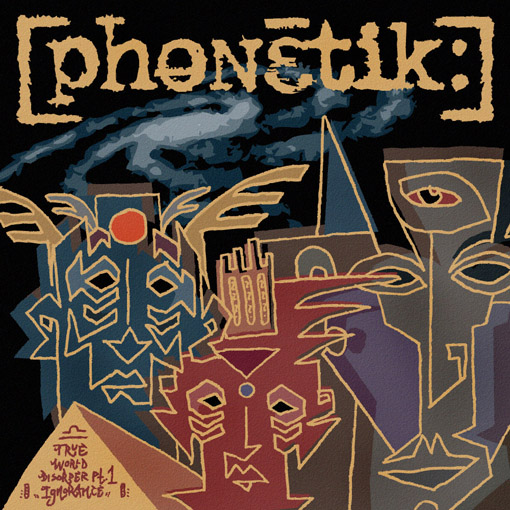 "Rapparen Phonetik är ett aktat namn på den svenska hiphop-scenen sedan många år tillbaka. Redan i slutet av 1990-talet gjorde han sin debut tillsammans med Supersci samt EP:n "Sounds of Speech" som producerades av Sundsvalls-producenterna Flyphonic (Supersci). Phonetik släppte för ett par år sedan soloalbumet "Survival Tactics", "The Crossroads EP" med Marc Swing samt har vid ett flertal gästat på Supersci-släpp, senast 2010 på på "Timelines".
Nu är Umeå-rapparen med bas i Sundsvall tillbaka med nytt album där vi hör hans betraktelser på micken i samarbete med producenter som Jukebeats, Relic, Arka och Erik L i Flyphonic samt New York-baserade Statik Selektah. Albumet "True World Disorder pt.1:Ignorance the album" släpps idag 21:a december."  – Kingsize Magazine
Ladda ned skivan här!