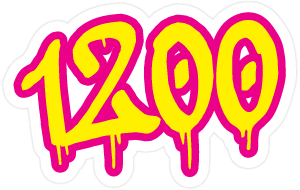 Podcast: Play in new window | Download () | Embed
These are some of 2014 best tunes according to us! As usual, in no specific order! Happy new year to all of you and thank you for listening! Hope to see you again in 2015! Peace!
[01] Prhyme – Courtesy
[02] Dilated Peoples feat. Aloe Blacc – Show Me The Way
[03] DJ Doom & Blacastan feat. O.C. – Deep Breath (remix)
[04] DJ Skizz feat. Your Old Droog, Sean Price, Lil Fame & Milano – Hot Breath
[05] John Robinson & PVD – Respect King
[06] Pharoahe Monch – Time2
[07] Royal Flush feat. Mic Geronimo & Mic Handz – MFM
[08] First Division feat. DJ Linx – Life & Death
[09] AKD & DEEPSTAR feat. A.G. – No Mercy
[10] BIGREC – Bullseye
[11] Blacastan & Stu Bangas – Watson And Holmes
[12] Cormega feat. Raekwon – Honorable
[13] Audessey & aCatCalledFritz – Solid Ground
[14] Rikard "Skizz" Bizzi – Träd
[15] Diamond D feat. Rapsody, Boog Brown & Stacy Epps – Pump Ya Brakes
[16] Rasheed Chappell – Franchise
[17] Ghostface Killah feat. Kandace Springs – Love Don't Live Here no More
[18] Apollo Brown & Ras Kass feat. Slaine, Sick Jacken & Sean Price – Drink Irish
[19] Actual Proof & TP – God Willin'
[20] Dave Run – Shades of Love
[21] Rapsody – Godzilla
[22] Diamond District – Erything (Diamond D Remix)
[23] Homeboy Sandman – Problems
[24] Rozewood feat. Hus Kingpin & Boog Brown – Shibuya Shrine
[25] Common – Rewind
[26] Skyzoo & Torae – Memorabilia
Total running time: 1h 15m 11s
—- —- —- —-
To subscribe, check the link in sidebar on the right.
Get at us on: info[at]1200.nu