Lagom till jul droppar samarbetsprojektet "Divizion Rivals". Producerad av Vic Grimes.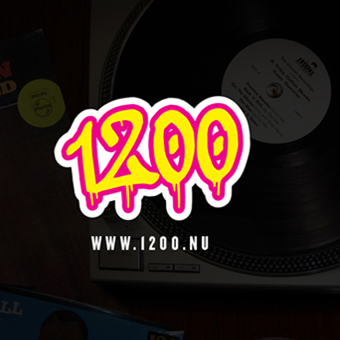 Podcast: Play in new window | Download (0.0KB) | Embed
Subscribe: Apple Podcasts | Android | RSS | More
Thanks for checking an episode by yours trully the Funky Diabetic. Big up to the Homeboy Sandman & Aesop Rock for the Lice Two: Still Buggin' release (and free download!) earlier this month! Shouts to Soul Survivor, DJ Clae, Osten af, Freddie Cruger a.k.a. Red Astaire, DJ Grass & Nasty Nate for keeping the culture alive and healthy around my block! Peace to Fasching and our Judit & Bertil family!
[01] Osten af – The Avengers feat. Masta Ace, Afrika Baby Bam, Kashal-Tee, Prop Dylan & Coco Rouzier
[02] Reks – Gone Baby Gone
[03] Lyric Jones & Rah Digga – Ski Mask Way feat. DJ Eclipse
[04] Vinnie Paz – The Void feat. Eamon
[05] Sick Jacken – Absynthe
[06] Ras Kass – Reverse Engineering feat. O.C. & Torae
[07] Apollo Brown & Skyzoo – One In The Same feat. Patty Crash
[08] Blu & ScienZe – Assassin
[09] Aesop Rock & Homeboy Sandman – Mud
[10] Lewis Parker – Release the Stress
[11] Chillman – Get Live feat. Leaf Dog
[12] Fliptrix – The Chronic
[13] Aesop Rock & Homeboy Sandman – Oatmeal Cookies
[14] Freeway – Primates
[15] The Higher Up – Halftime feat. Breeze Brewin
[16] Sonnyjim – 24 Karat feat. DJ Nonames
[17] Beneficence – Make It Hot (Jingle Jangle 2.0) feat. The Legion & Dres
[18] Boonie The Kid – A Few Levels Higher
[19] Daniel Son – Isiah Thomas
[20] Tha Addicts – Bars Inc. feat. KXNG Crooked
[21] Tanya Morgan – Clappas (Clap It All)
Total running time: 58m 15s
—- —- —- —-