Spår av Rock som inte är från Rock's senaste "Rockness A.P.". Spår producerad av Hellz Yea.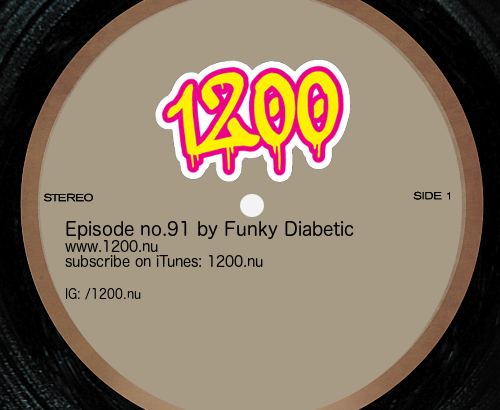 Saturday March 17th is the next 1200 hang out session at Judit & Bertil. Soul Survivor & Funky Diabetic rock funky joints from 9pm to 1am. You are welcome to drop by, hangout, have a drink and a good laugh with us! Welcome!
Until then, enjoy the mix and latest episode of our 10 year old baby – the 1200.nu music podcast. Peace!
Podcast: Play in new window | Download (0.0KB) | Embed
Subscribe: Apple Podcasts | Android | RSS | More
[01] Looptroop Rockers – Loose After Midnight feat. Timbuktu
[02] Cut Chemist – Metalstorm feat. Edan & Mr. Lif
[03] Young RJ – I Know feat. Guilty Simpson & Phat Kat
[04] Steph Dash Nash presents – Wreck The Mic feat. Sean Price & Havoc (cuts by DJ Riccachet)
[05] Statik Selektah – Put Jewels On It feat. Run The Jewels
[06] Evidence – Powder Cocaine feat. Slug & Catero
[07] Crimeapple – Siegfried
[08] Westside Gunn – Down State feat. Styles P, Conway & Benny
[09] Wu-Tang – Pearl Harbor feat. Sean Price, Method Man, RZA & Ghostface Killah
[10] Rock – Declaration feat. Raekwon, Ras Kass & The Last American B-Boy
[11] Tha Soloist & Per C Wells – I Don't Know
[12] Big Twins & DJ Skizz – More than Money feat. Fashawn
[13] Stallone & Weathers – Sharkbait
[14] Crimeapple – Fei Long's Coupe
[15] Skyzoo – Sound Like…
[16] Scram Jones – BeastMaster
[17] Passport Gift & Parks – Lonely
[18] Wu-Tang – Lesson Learn'd feat. Inspectah Deck & Redman
[19] Dabrye – Lil Mufukuz feat. MF DOOM
Total running time: 50m 24s
—- —- —- —-