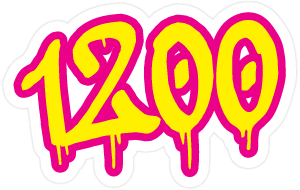 Podcast: Play in new window | Download (0.0KB) | Embed
Alright suckas! The first episode of 2015 is here for you to enjoy and spread! Tell your mom to tell her friends!
Saturday 7th of February we'll be down on Judit & Bertil spinning records! Come through! Click here to find the Facebook-event!
[01] Ghostface Killah feat. AZ – Pieces to the Puzzle
[02] The Audible Doctor feat. Guilty Simpson – Leave Me Alone (remix)
[03] Tragedy Khadafi feat. Illa Ghee & Starvin B – Suffer
[04] Havoc feat. Prodigy – Uncut Raw
[05] Don Miguel feat. Blacastan & Big Remo – The Offering
[06] Badbadnotgood & Ghostface Killah feat. Elzhi – Gunshowers
[07] Your Old Droog – Porno for Pyros
[08] Havoc feat. Cormega – Fallen Soldiers
[09] Mystro – Lamb's Bread
[10] The Four Owls – Old Earth
[11] Termanology feat. Skyzoo,Torae & Reks – Get Away
[12] Diamond District – March on Washington (DJ Skizz Remix)
[13] Little Vic – Bad Blood
[14] Ghostface Killah feat. Kool G Rap, AZ & Tre Williams – The Battlefield
[15] A-Villa feat. Rapper Big Pooh & Mikkey Halsted – Carry on Tradition
[16] Bunch & Clap – I Don't Care
[17] Tableek – Time
[18] Rozewood – The Beautiful Type
[19] The Militia feat. Oswin Benjamin – Chicago 84′
[20] SONNYJIM feat. Stig Of The Dump – Briefcase Of Fun (Illinformed Remix)
Total running time: 50m 40s
—- —- —- —-
To subscribe, check the link in sidebar on the right.
Get at us on: info[at]1200.nu