Here's the "Anxiety" track produced by Nottz off the Joell Ortiz album "Monday" released in August.
Podcast: Play in new window | Download (0.0KB) | Embed
I take this opportunity to invite you to join us on Thursday 25th of May. Funky Diabetic & Soul Survivor will be spinning records in Judit & Bertil, Hornstull, Stockholm. Records start spinning 9 o'clock! Welcome!
We hope you'll enjoy this episode! Turn it up!
[01] DJ Shadow – Systematic feat. Nas
[02] Brother Ali – Special Effects feat. deM atlaS
[03] Venomous2000 & Trilian – Hot Damn feat. The Artifacts, Tiye Phoenix & DJ Trickalome
[04] AZ – Save Them feat. Raekwon & Prodigy
[05] M-Dot – Gleamin' feat. B.A.M.
[06] DJ Duke & Conway – Back Seat
[07] Freeway – Hold The Fort Down feat. Dave East
[08] David Banner – Who Want It feat. Black Thought & Watch The Duck
[09] Rob Viktum – Presidential Bubble Goose feat. Conway & Awar
[10] Your Old Droog – You Can Do It! (Give Up)
[11] Molecules & Showbiz – Bad Guy feat. Money Ray
[12] Kaimbr – Roc on feat. Grap Luva
[13] Karriem Riggins – Pina Colada feat. Homeboy Sandman
[14] Phat Kat & DJ Dister – Storm
[15] Evidence – Throw It All Away
[16] Rapper Big Pooh – Big Trouble Little Child
[17] DangerDoom – Mad Nice feat. Black Thought & Vinny Price
[18] Joell Ortiz – Rap Millionaire
[19] Homeboy Sandman – Between the Clouds
[20] Milano Constantine – That Feeling
[21] King Magnetic – Alone feat. Masta Ace, Slug & DJ Eclipse
Total running time: 50m 13s
—- —- —- —-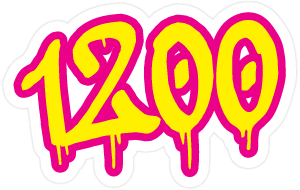 Podcast: Play in new window | Download () | Embed
Episode no.76 features beats & rhymes! It's that simple! Listen and tell a friend to tell a friend!
Shouts to Non Phixion who'll take the stage of Coloseum in Sthlm on Friday 30th of October along with JMT and Snowgoons! I'll see you either there or on Saturday 7th of November when Funky Diabetic will be rocking on Judit & Bertil along with Soul Survivor and DJ Snuff!
[01] THE MTN MAN – The Alligator's Belly
[02] CZARFACE – Good Villains Go Last feat. R.A. The Rugged Man
[03] Redman – Somebody Got Robbed feat. Mr. Yellow
[04] Semi Hendrix – Breakfast at Banksy's feat. Coast Contra & 4rax
[05] Homeboy Sandman – Arrows
[06] Guilty Simpson – Vanguard Organization
[07] Your Old Droog – Listen
[08] R.A.W. – Class Is In Session (Rap 101) feat. Sadat X & Liza Colby
[09] Papoose – The Plug
[10] Sean Price – Figure More feat. Illa Ghee
[11] DJ J Hart – Barzini feat. Sean Price & Rim P
[12] Fashawn – Bars
[13] Easy Mo Bee & Emskee – Acts for the Climax
[14] King I Divine – Get Up feat. ScienZe & Noveliss
[15] Joell Ortiz & !llmind – Hallelujah
[16] Add-2 – Prey For the Poor
[17] Koyto & Phil The Agony – True Indeed feat. Phil The Agony
[18] Easy Mo Bee & Emskee – Sick Service
[19] DirtyDiggs – So Glad feat. Lyric Jones
[20] Torae – Saturday Night
Total running time: 1h 01m 00s
—- —- —- —-