Musik av Sean Price feat. Prodigy och Styles P från Sean Prices "Imperius Rex". Prod. av Harry Fraud.
Dear people! This is the first episode since the celebration of our 10th birthday on October 27th! Thank you to all of you who attended physically and in spirit!
Happy birthday to my man Freddie Cruger a.k.a. Red Astaire! "What I'm Living For" kicks off this episode and is from the new released "Right Here in the Middle". If you'd like to share this episode on Soundcloud hit the link.
Saturday 25th of November I'll be spinning records at Judit & Bertil. Come through, lets chat about music and hang out! See you then! You'll find the event right here.
Podcast: Play in new window | Download (0.0KB) | Embed
Subscribe: Apple Podcasts | Android | RSS | More
[01] Linn & Freddie – What I'm Living For feat. Salem Al Fakir
[02] Koss – This Is Now feat. Keith Murray (Large Professor Remix)
[03] Son Of Sam – Come A Long Way feat. Masta Ace & Large Pro (The Extra P Remix)
[04] Verb T & Pitch 92 – Mechanical
[05] Wordsworth & Sam Brown – Horns from the Soul
[06] Sean Price – Price Family feat. Bernadette Price
[07] Slaine & Termanology – Came a Long Way feat. Conway
[08] Von Pea & The Other Guys – Wires feat. Skyzoo & Rob Cave
[09] Peedi Crakk – Good Life
[10] Mr. Lif & Akrobatik – A Different Light
[11] Chalo Neruda – 50-50
[12] Tanya Morgan – Cold Modelo
[13] Freedom Writers – Cloud 9
[14] Spit Gemz – Exercise The Exorcism feat. Necro & Nems
[15] Big Sproxx & Adam Bomb – Sister Bessie
[16] Madchild & Evidence – Corleone
[17] O.C. – A New Dawn
[18] Molecules & Showbiz – Jungle
[19] Fel Sweetenberg & Finale – Tearz
[20] Action Bronson – The Chairman's Intent
[21] The Proz – The Duct Tape
[22] L'Orange – Look Around feat. Oddisee
[23] Cunninlynguists – Violet (The Upper Room)
[24] Blu – Red & Gold feat. Prodigy, Mitchy Slick & Phil Da Agony
[25] Rapsody – Laila's Wisdom
Total running time: 1h 01m 23s
—- —- —- —-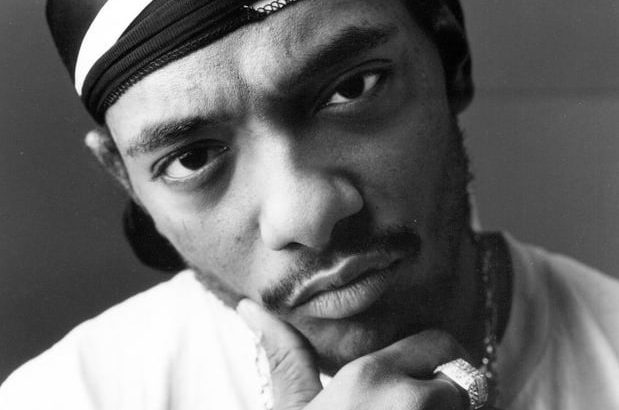 Podcast: Play in new window | Download (0.0KB) | Embed
Subscribe: Apple Podcasts | Android | RSS | More
Rest in peace to Albert "Prodigy" Johnson of Mobb Deep who's death left many of us shooked! Above the clouds we know Prodigy is still shinin'. In this juvenile hell on earth we'll continue to drink away the pain. Salute to a dope MC. Episode 87 goes right back at you P!
Peace!
[01] Mobb Deep – Shook Ones part I (instrumental)
[02] Prodigy – Keep it Thorough (instrumental)
[03] Mobb Deep – Shook Ones part II (instrumental)
[04] Gensu Dean – Dreams feat. Dynas
[05] Alpha Faktion – System Shutdown
[06] Menace & Rook – Sly Stone
[07] Talib Kweli & Styles P – Brown Guys
[08] Mr Thing & Micall Parknsun – The Raw
[09] Milano Constantine – That Feeling
[10] KRS-One – You Ain't Got Time
[11] King Magnetic – I Can't
[12] Brother Ali – We Got This feat. Sa-Roc
[13] Talib Kweli & Styles P – Let It Burn feat. Rapsody & Chris Rivers
[14] King Magnetic – I'll Show You feat. Cappadonna & Dink
[15] Hubbs & M-16 – Man and His Music
[16] Stik Figa – Down Payment feat. Elzhi & Nottz
[17] Milano Constantine – Barbaric
[18] SciFi Stu & Chinch 33 – Everything is Aight feat. King RA, Nutso & Ruste Juxx
[19] Milano Constantine & DJ Ready Cee – Gifted Unlimited
[20] Molecules & Showbiz – Methadone Rap feat. The Legion
[21] Prodigy – Keep it Thorough (a capella)
[22] Mobb Deep – Shook Ones part II (a capella)
Total running time: 56m 25s
—- —- —- —-