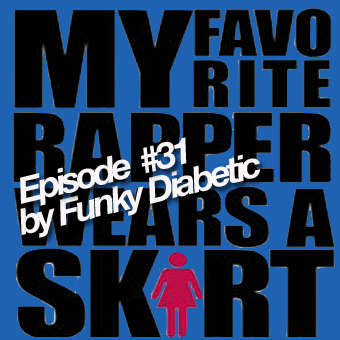 Podcast: Play in new window | Download (0.0KB) | Embed
Happy International Womens Day to all women! Just like we did last year, this episode features female MC's only! Shout out to Vera for being on my back all year! Shout out also to our friends of the great "the illest female rappers" blog!
[01] Nitty Scott, MC – 'Auntie Maria's Crib'
[02] Boss – 'Deeper'
[03] Raychelle – 'Thank You'
[04] Mother Superia – 'Most of All'
[05] L.A. – 'Spittin' Out Blood'
[06] Akua Naru – 'The Backflip'
[07] Nitty Scott, MC feat. Mike Maven – 'Tell Somebody'
[08] Eternia & MoSS – 'The Half'
[09] Lin Que – 'Nothing's Changed'
[10] Boog Brown & Apollo Brown – 'U.P.S.'
[11] Rapsody – 'Most Poetical'
[12] Invincible – 'No Compromises'
[13] Boog Brown – 'The Essence' (Oddisee Remix)
[14] Anomalies Crew & Jice One – 'Blacklisted'
[15] Mecca Simues – 'No Competition'
[16] MC Trey – 'It Goes On'
[17] Shazzy – 'Heartbreaker'
[18] Rosa Ana – 'Wijs is de Weg'
[19] Invincible & Bahamadia – 'Certified'
[20] The Herbaliser – 'Generals'
[21] Eternia & Pyranja – 'The Spell'
Total running time: 58m 02s
—- —- —- —-
To subscribe, click on the "Click to subscribe to 1200MIX (audio)" icon on the right.
Get at us on: info@1200.nu