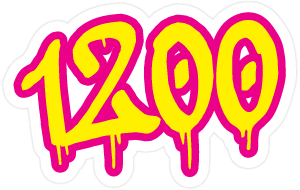 The next to last episode of the year! Be sure to spread and share this one! Also, be sure to come by Judit & Bertil on saturday 27th! Funky Diabetic and Soul Survivor will be spinning between 9-01! The Facebook event is right here! Come through!!
Podcast: Play in new window | Download (0.0KB) | Embed
[01] DJ Skizz feat. Your Old Droog, Sean Price, Lil Fame & Milano – Hot Breath
[02] Mobb Deep – Biology
[03] Archie Bang – Son of Sam
[04] Prhyme – Courtesy
[05] Diamond District – Erything (Diamond D Remix)
[06] Rapsody – Godzilla
[07] Zumo Kollie – Say A Prayer
[08] J-Live – Eight Minutes
[09] Danny Spice feat. QNC & Mr. Thing – Do it For The DJs
[10] DJ JS-1 feat. Ag, Sadat X & Neek the Exotic – Sample Abuser
[11] The Monster & Mr Arnell – Megatron Dons
[12] Apollo Brown & Ras Kass feat. Slaine, Sick Jacken & Sean Price – Drink Irish
[13] Shabaam Sahdeeq – Skillet
[14] Inspectah Deck – No Luv
[15] Rozewood – I Ryhme Ill
[16] DJ JS-1 feat. El da Sensei, Tame One, & Reef the Lost Cauze – Show Shockin'
[17] Ghostface Killah feat. Kandace Springs – Love Don't Live Here no More
[18] Rozewood feat. Hus Kingpin & Boog Brown – Shibuya Shrine
Total running time: 1h 00m 35s
—- —- —- —-
To subscribe, check the link in sidebar on the right.
Get at us on: info[at]1200.nu