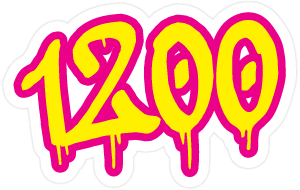 Podcast: Play in new window | Download (0.0KB) | Embed
Another day another mix!! Enjoy the music and spread the link!
[01] Malik B & Mr. Green – Rips in the Paper
[02] Nutso feat. Blacastan & Steele – Str8 Talk
[03] V-Zilla & Lawrence Arnell feat. Blacastan – Step in My Direction
[04] Planet Asia & DirtyDiggs – Love Hell or Right
[05] Your Old Droog – Sasquatch in a UFO
[06] Cannibal Ox feat. The Artifacts & U-God – Blade Art
[07] Termanology feat. Michael Christmas & Astro – I'm Good
[08] DJ Premier Bars in the Booth – Skyzoo & Torae (Session 7)
[09] Big Shug feat. Termanology & Singapore Kane – Off Rip
[10] Smellington Piff feat. Rag n' Bone Man – Authentic Fakes
[11] Action Bronson – Terry
[12] Whirlwind D – Time Waits For No Man
[13] RED PILL – Smile
[14] Sadat X feat. Dres – Get Right
[15] Grand Daddy I.U. – Against the Grain
[16] MyVerse – Rsc Anthem
[17] Axel F. feat. Pok, Krondon & Phil Da Agony – Superman (remix)
[18] Action Bronson – Big League Chew
[19] Lewis Parker & Eastkoast feat. Shabaam Sahdeeq & El Da Sensei – Superior MC's
[20] The 1978ers – Without A Clue
Total running time: 55m 36s
—- —- —- —-
To subscribe, check the link in sidebar on the right.
Get at us on: info[at]1200.nu