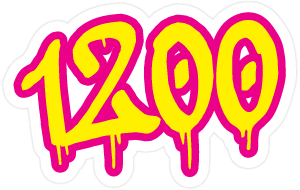 Podcast: Play in new window | Download (0.0KB) | Embed
Man! This one was a pain in the #€%& to record! Something's not working with my recordings but this one finally came out ok. I'll make sure to keep volume lower next time for better sound quality! Thanks for listening!
[01] Big Shug – I Am Somebody
[02] DJ Skizz feat. Milano Constantine – Cocaina
[03] Czarface feat. Meyhem Lauren – Deadly Class
[04] Masta Killa feat. Young Dudas & Cappadonna – The Return of the Masta Kill
[05] DJ EFN feat. Inspectah Deck, Guilty Simpson, M.O.P. & Bernz – Another Time
[06] Professor P & DJ Akilles – Never Let You Go
[07] Action Bronson – Big League Chew
[08] Oddisee – Word to the Wise
[09] Georgia Anne Muldrow – Great Blacks
[10] Vic Vem – Fiskebyn
[11] 330 – Coldest Winter Ever
[12] Spit Gemz feat. Tragedy Khadafi – Bazooka Pimp
[13] Mr. Green feat. Janice, Pacewon & Vinnie Paz – If I Don't Go To Hell
[14] The Four Owls feat. Smellington Piff – Dawn of a New Day
[15] Flip feat. Phat Kat, Guilty Simpson & Big Tone – 3xDope
[16] DJ Skizz feat. Your Old Droog – Hidden Persuader
[17] Smoothe Da Hustler – I Can't Breathe
Total running time: 44m 34s
—- —- —- —-
To subscribe, check the link in sidebar on the right.
Get at us on: info[at]1200.nu