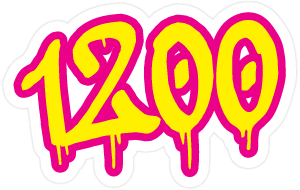 Podcast: Play in new window | Download (0.0KB) | Embed
Yo! Hopefully are all you living in the northern hemisphere having a great summer! Personally I have plenty of complaints on how summer has been evolving in Sweden! Peace to all of you living in the southern hemisphere checking us out!
Here's the latest episode! As usual plenty of good music! Now I'm off to Denmark for the Vanguard festival! See you lot there!
[01] maticulous feat. Lil Fame & Rah Digga – Black Hoodie Rap
[02] Tha Addicts – Embedded
[03] PRhyme – Courtesy (Marco Polo Remix)
[04] Georgia Anne Muldrow – Sans Vacay
[05] Ramson Badbonez  feat. Jam Baxter & Fliptrix – Not Good
[06] Finale feat. Homeboy Sandman & Miz Korona – Just Due
[07] Grand Daddy I.U. – Sasquatch Feet
[08] Skyzoo feat. Westside Gunn – Luxury
[09] Dynas feat. Slick Rick – Who U?
[10] Frank Nitt – Classic
[11] Fel Sweetenberg & STARVIN B – Respect Violence
[12] The Four Owls – Think Twice
[13] Magestik Legend feat. yU – From Scratch
[14] Rappcats – Trouble Knows Me
[15] Czarface feat. MF DOOM – Ka-Bang
[16] Cormega – No Filter
[17] Apocalypse – Mr. Officer
Total running time: 55m 44s
—- —- —- —-