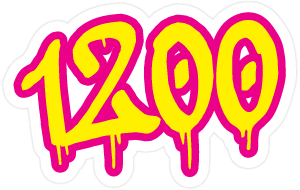 Podcast: Play in new window | Download () | Embed
Episode no.76 features beats & rhymes! It's that simple! Listen and tell a friend to tell a friend!
Shouts to Non Phixion who'll take the stage of Coloseum in Sthlm on Friday 30th of October along with JMT and Snowgoons! I'll see you either there or on Saturday 7th of November when Funky Diabetic will be rocking on Judit & Bertil along with Soul Survivor and DJ Snuff!
[01] THE MTN MAN – The Alligator's Belly
[02] CZARFACE – Good Villains Go Last feat. R.A. The Rugged Man
[03] Redman – Somebody Got Robbed feat. Mr. Yellow
[04] Semi Hendrix – Breakfast at Banksy's feat. Coast Contra & 4rax
[05] Homeboy Sandman – Arrows
[06] Guilty Simpson – Vanguard Organization
[07] Your Old Droog – Listen
[08] R.A.W. – Class Is In Session (Rap 101) feat. Sadat X & Liza Colby
[09] Papoose – The Plug
[10] Sean Price – Figure More feat. Illa Ghee
[11] DJ J Hart – Barzini feat. Sean Price & Rim P
[12] Fashawn – Bars
[13] Easy Mo Bee & Emskee – Acts for the Climax
[14] King I Divine – Get Up feat. ScienZe & Noveliss
[15] Joell Ortiz & !llmind – Hallelujah
[16] Add-2 – Prey For the Poor
[17] Koyto & Phil The Agony – True Indeed feat. Phil The Agony
[18] Easy Mo Bee & Emskee – Sick Service
[19] DirtyDiggs – So Glad feat. Lyric Jones
[20] Torae – Saturday Night
Total running time: 1h 01m 00s
—- —- —- —-